Simplify Ordering Process.
No more time wasting!
Within a few clicks, your work is done.

Stay Connected.
By linking your email and zalo to ODA, you can track your purchases at anywhere, anytime.

Orders Approval.
Whenever or wherever, you can approve your order that was made by one of your staffs. ODA let you set the approval process easily and simply.

Detailed Reporting.
Take it a notch higher from the dashboard view with detailed reporting on your spendings per Supplier / Product as well as your invoice variances.

Download Data.
Get all data and you can twist and turn to get what you like to see.

New Suppliers.
You can get new supplier information and their product list on ODA.VN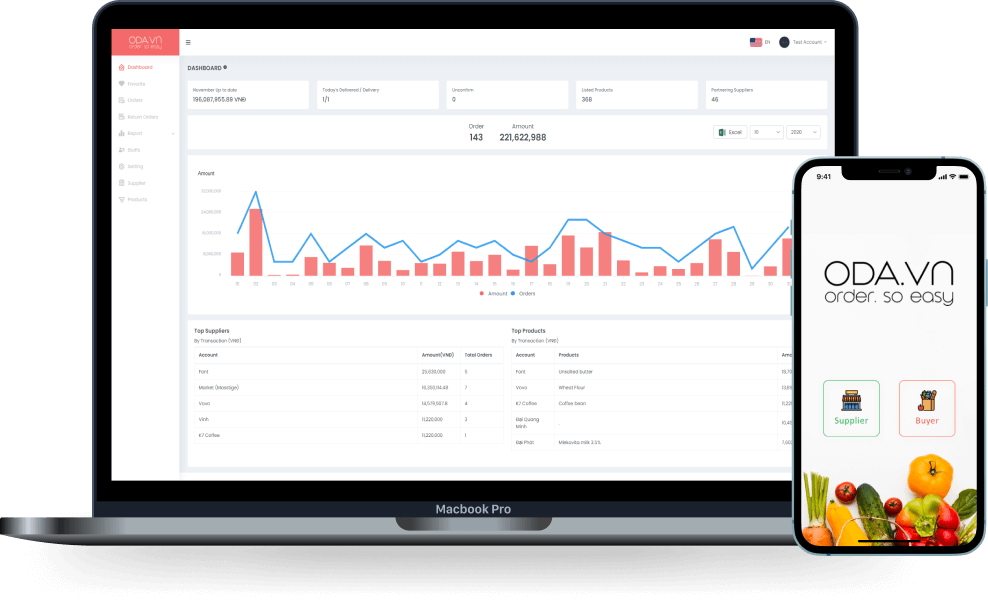 Get a free demo
Let's try ODA! to see how it can help you to be in control of your costs and orders anytime, anywhere.
Sign up now