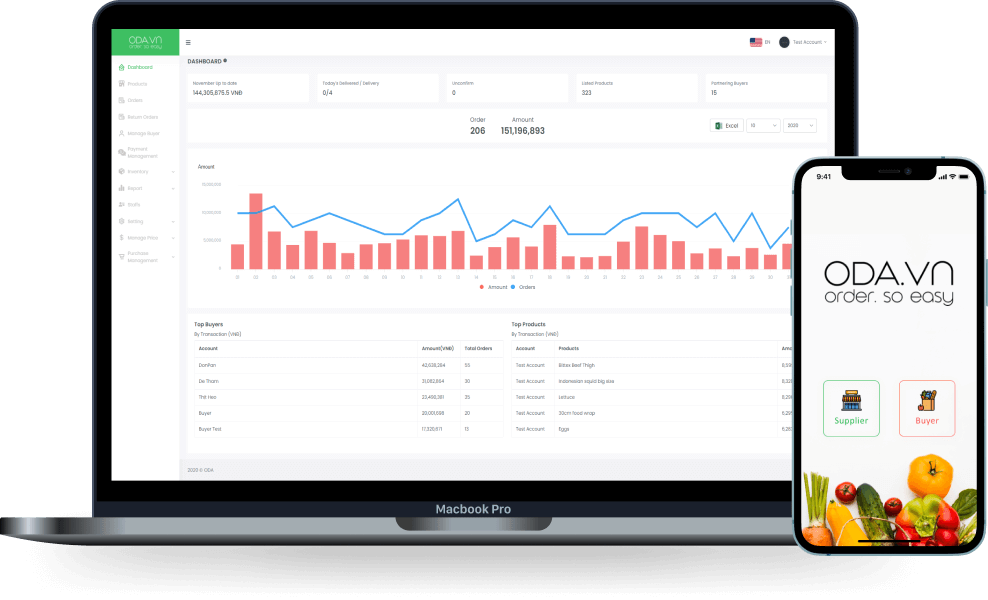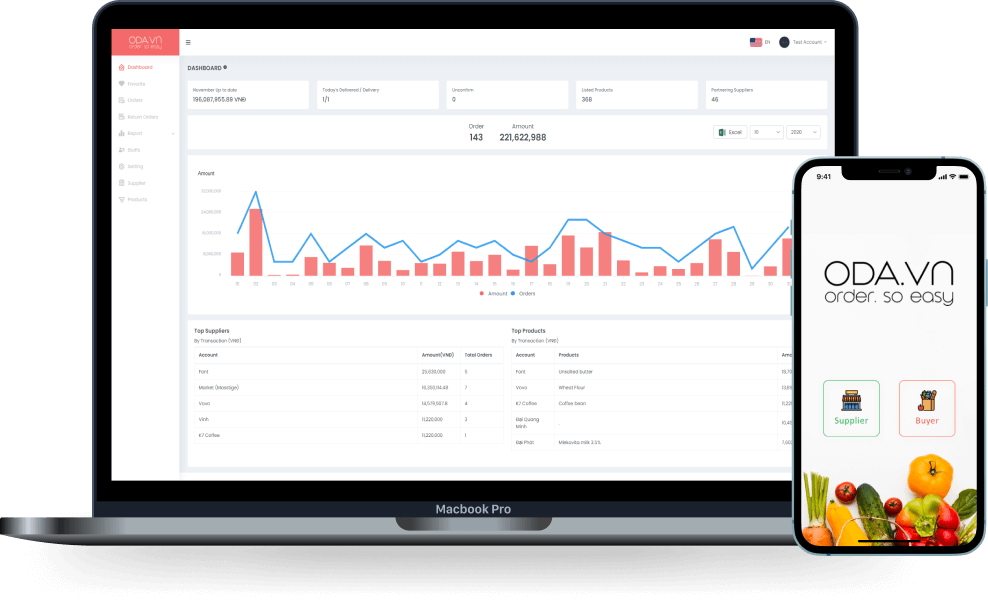 Introduction
ODA.VN is a F&B e-commerce platform which can transform HORECA owners' procurement process into a more cost-saving, efficient one.
Request a demo
Save Big On Daily Orders
Get to know ODA.VN, with a network of more than 300 suppliers that specialize on a variety of goods & services at competitive prices!
Easy To Use Real-Time Process
Acess and manage your order, payments with ease supported by our automated data analysis system.
Limited Time Offer: Covid - 19 Relief
Explore how well ODA.VN can help with your restaurants.
FREE CHARGE to Small - Medium Businesses!
Terms & Conditions applies.